Crusting and IQF freezing
- CryoSOL
The apparatus in the CryoSOL range is ideal for the surface crusting, hardening and production of frozen foods using the IQF (Individual Quick Freezing) technique.
Through the careful regulation of the operation of patented SOL tunnels, or using cryogenic immersion tunnels or cryogenic tumblers, it is possible to achieve the surface freezing of food products that can then be handled with greater ease during subsequent processing.
Crusting with CryoSOL makes it possible, for example, to avoid altering the shape or humidity content of frozen products compared as occurs when using traditional systems; it also makes it easy to cover the products with sauces or batter, which are frozen, at the same time, and also to temporarily increase the production of traditional freezing plants for batch production and non-continuous orders.
IQF technology can be used to individually freeze different products of a small size, keeping the frozen products separate so that, for example, a doseable and homogeneous product can be obtained, liquids can be frozen in cubes or granules, and solid products covered in liquids can be frozen.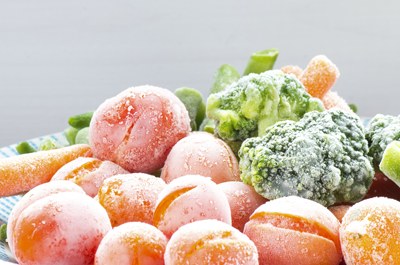 Sectors of Application